Bolton Wanderers FC - Macron Stadium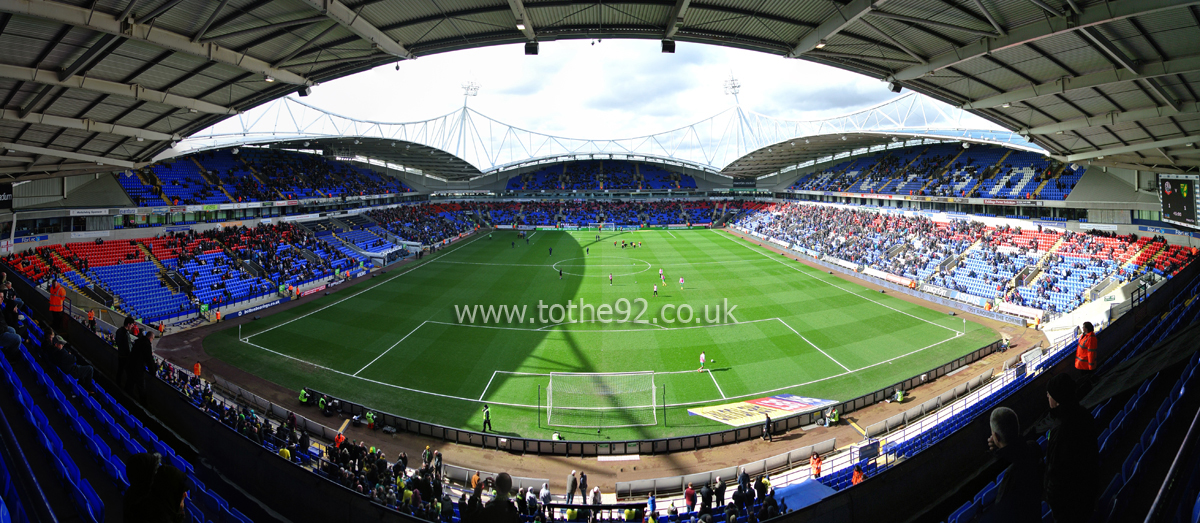 Stadium Info
The Macron is a modern, all-seater stadium with a capacity of 28,723 which was completed in 1997, replacing the club's old ground, Burnden Park. Despite the improved facilities and larger capacity (and resultant larger ticket revenues), this move was unpopular with many of the club's fans. Most new grounds tend to be unpopular at first however and in recent years it's been much more appreciated. There are no bad views within the stadium and all seats have unrestricted views.
Away Fans
Up to 5,000 visiting supporters can be accommodated and are allocated the South Stand behind one of the goals. Generally, the allocation is nearer 3,000 however and when this amount is taken the lower tier can be shared with home fans The upper tier however, is reserved for away fans. The leg room and facilities within this stand are very good and the view is fantastic.
Stadium Layout
Macron Stadium seating plan: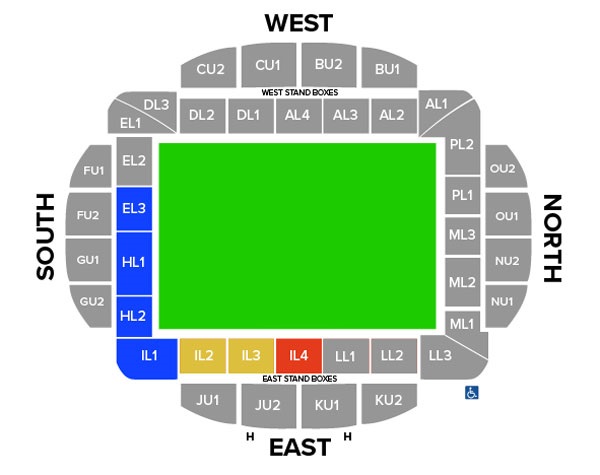 Where To Drink
The Beehive is located on Chorley New Road, with the advantage of fans being able to park their cars there for £5 and claim the monies against drinks at the bar.
The Macron Stadium is located on the Middlebrook Retail Park which has plenty of fast food outlets including a Nandos, Burger King, Pizza Hut, a BWFC themed McDonalds and several other themed restaurants.
Parking
Parking is freely available at the stadium at a cost of £6 per car. It is advisable to leave your car here in the secured car parks as there's little parking in surrounding areas. However, if you are determined to park on the roads to save a few quid, try parking at the Beehive pub which is on the roundabout (half a mile past the stadium coming from the motorway) where you pay £5 per car but get it all back at the bar.
Need cheap and convenient parking near the stadium? Rent a local resident's driveway and book Macron Stadium parking with YourParkingSpace.co.uk
Directions
Get directions to Macron Stadium from your house by entering your post code or location below:
By Train
The nearest / closest train station to Bolton Wanderers's Macron Stadium is the Horwich Parkway train station which is just 100 yards away. It is situated on the Manchester Airport to Preston and Blackpool North/Blackpool North and Preston to Manchester Airport line.
The Games To See
Rivals - Man Utd, Man City, Bury, Blackburn, Wigan, Preston