Mansfield Town FC - One Call Stadium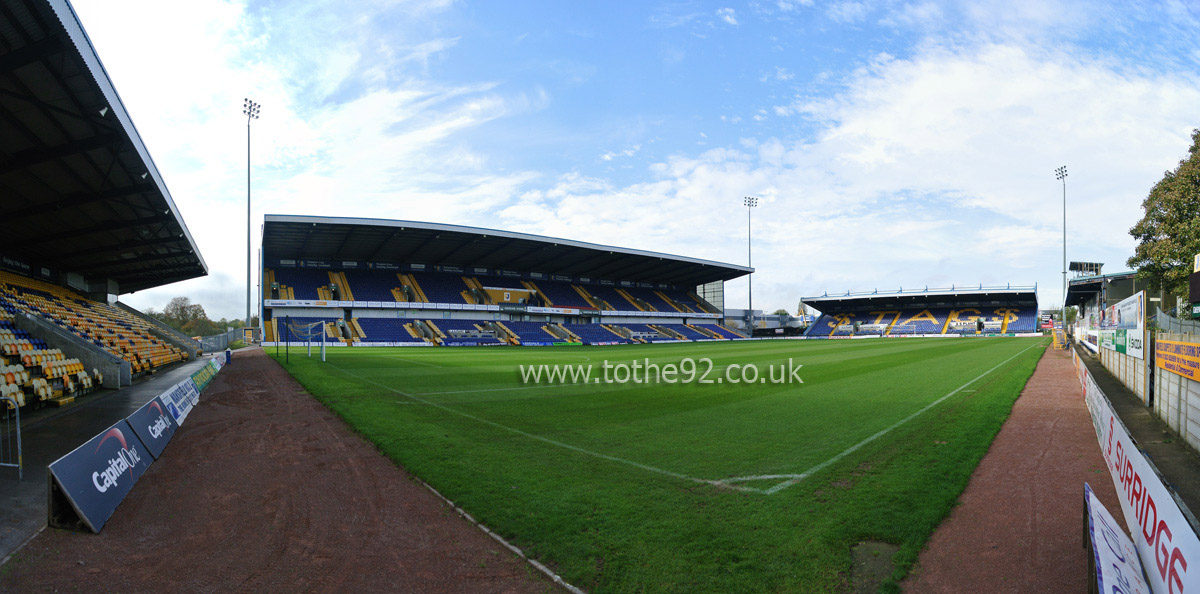 Stadium Info
The One Call Stadium has an all seated capacity of 10,000 which made it one of the most impressive non league stadiums before the club were promoted back into the football league in 2013. The North, South and West stands were all built in the late 90's and early parts of the 2000's. The West Stand runs along side the pitch and is a large 2 tiered affair. The Bishop Street stand is very old and has been closed for sometime due to safety reasons. Very impressive views from all across the 3 usable stands and facilities are just as good.
Away Fans
Visiting supporters are situated in the North Stand and approximately 1,800 can be accommodated. All views are unobstructed and you'll find very few better at this level of the game.
Stadium Layout
One Call Stadium seating plan: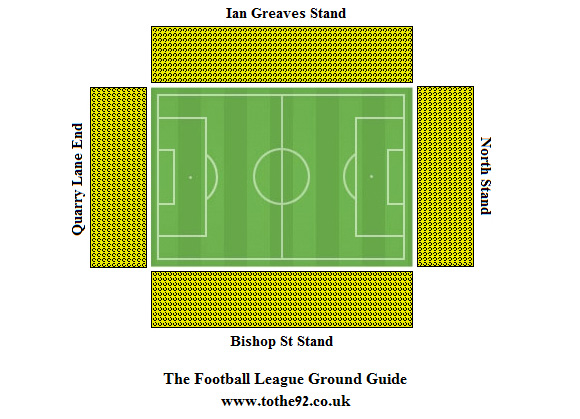 Where To Drink
The Sandy Pate is situated under the Ian Greaves Stand and does welcome in away fans making it an easy place to visit before the game. Situated in Market Place in the town centre, is a Wetherspoons called The Court House. Good food and drink and very good value as always.
Parking
Similar to most old stadiums, there's very little parking around the stadium, but there are car parks close by charging around £5. Alternatively, if you arrive early, there is a small amount of street parking available. Do not park at the nearby retail park as they do issue tickets.

View Mansfield Town FC in a larger map
Directions
Get directions to One Call Stadium from your house by entering your post code or location below:
By Train
Mansfield railway station is less than 10 minutes walk away from the stadium and in fact, you can see the ground as you depart the train. As you exit the station, turn left and walk alongside the dual carriageway. Pass the retail park and take a right turn along Quarry Lane. The stadium is on the right hand side.
The Games To See
Rivals - Darlington, Doncaster