Leyton Orient FC - Matchroom Stadium

Stadium Info
Brisbane Road has an all seated capacity of just over 9,200. The new West Stand is an impressive sight for a build at this level and has taken over as the main stand housing the changing rooms, offices and underground car park. The old South Stand has two supporting pillars making it the only stand in the ground in which you may find yourself with an obstructed view. The two relatively new stands behind each goal are of similar size and as the 4 corners of the ground are filled in with flats and offices it helps keep the atmosphere in.
Away Fans
Visiting supporters are situated toward the south end of the Main stand where up to 1,000 fans can be accommodated. Leg room is very fair and the seats aren't overly comfortable whilst the view of the playing surface is slightly restricted by a couple of supporting pillars. However, there's generally a very good atmosphere and the corners being filled in with the flat blocks has helped to keep much of the noise in.
Stadium Layout
Matchroom Stadium seating plan: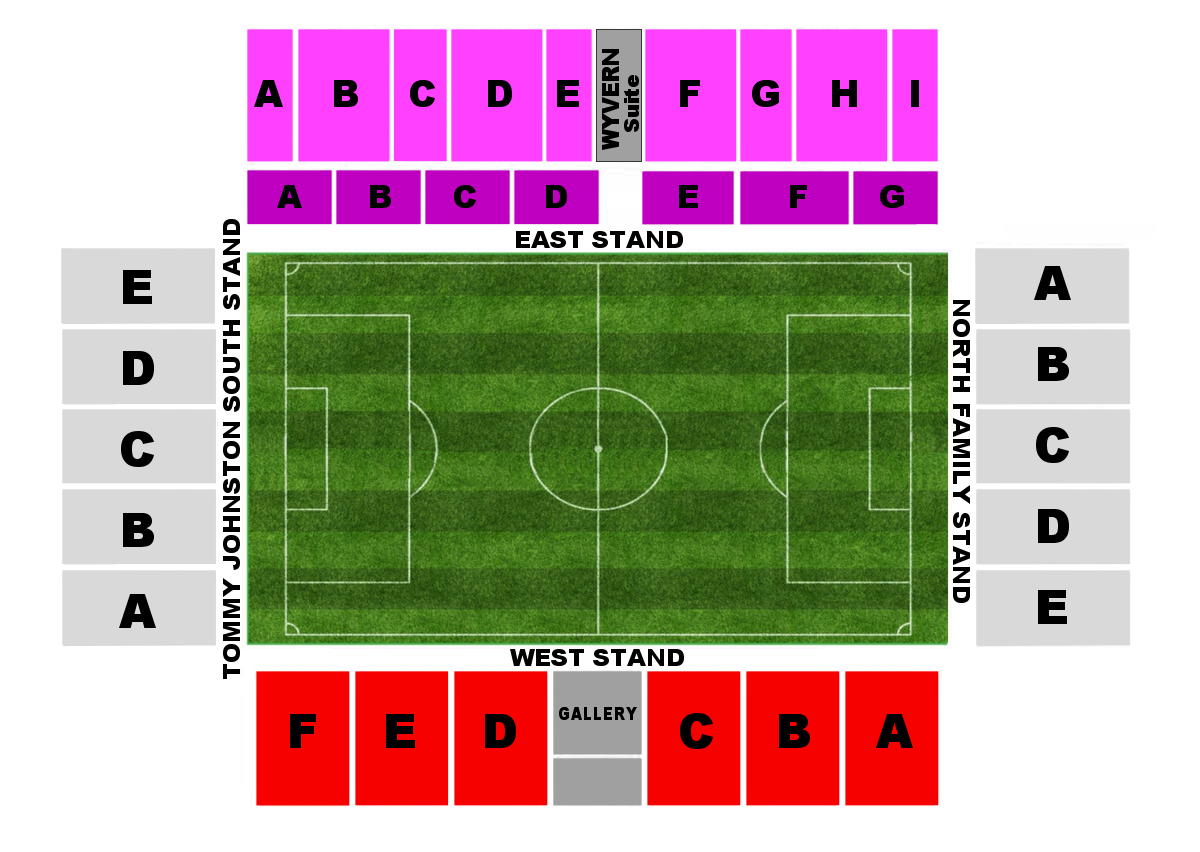 Where To Drink
There are a number of pubs along the high road that welcome both home and away fans. Alternatively, there's quite a choice, from the Birkbeck Tavern in Langthorne Road to the supporters club that's situated at the ground. Again both welcome visiting supporters with the supporters club charging £1 entry.
Parking
Once at the stadium, many of the surrounding streets are fair game for parking. There is no parking at the ground itself but arrive early enough and you wont struggle to find a spot. Be aware of the permit only areas though. These seem to pop up just as quickly as I write a new description.

View Leyton Orient FC in a larger map
Directions
Get directions to the Matchroom Stadium from your house by entering your post code or location below:
By Train
The nearest / closest train station to Leyton Orient's Matchroom Stadium is Leyton. From the railway station, turn right down the hill and follow the High Road to Coronation Gardens on your left. Turn down Buckingham Road after the park and the ground is in front of you.
From Leyton Midland Road, turn left towards Leyton and continue down the High Road past Leyton County Cricket Ground until you reach Windsor Road. Turn down Windsor Road and the ground is in front of you.
The Games To See
Rivals - West Ham, Southend