Cardiff City FC - Cardiff City Stadium

Stadium Info
The Cardiff City stadium was officially opened on 22 July 2009 and is the second largest ground in Wales trailing only the Millennium Stadium. When opened it was very similar to the builds at Reading and Coventry, with three sides of the bowl shaped stadium being a single tier, with a second tier added to the main stand. Since then, a second tier has been added to the East Stand opposite the main stand. There are no bad seats in the house.
Away Fans
Up to 2,000 visiting supporters can be accommodated in one corner of the ground between the Grange and Ninian stands. Views are excellent and facilities and leg room are also as good as you'd expect to find from a stadium as new as this. Home fans are well known for hostility unfortunately so it's best to keep your wit's about you and any colours are best kept covered, in and around the local vicinity including the town centre, until inside the ground.
Stadium Layout
Cardiff City Stadium seating plan: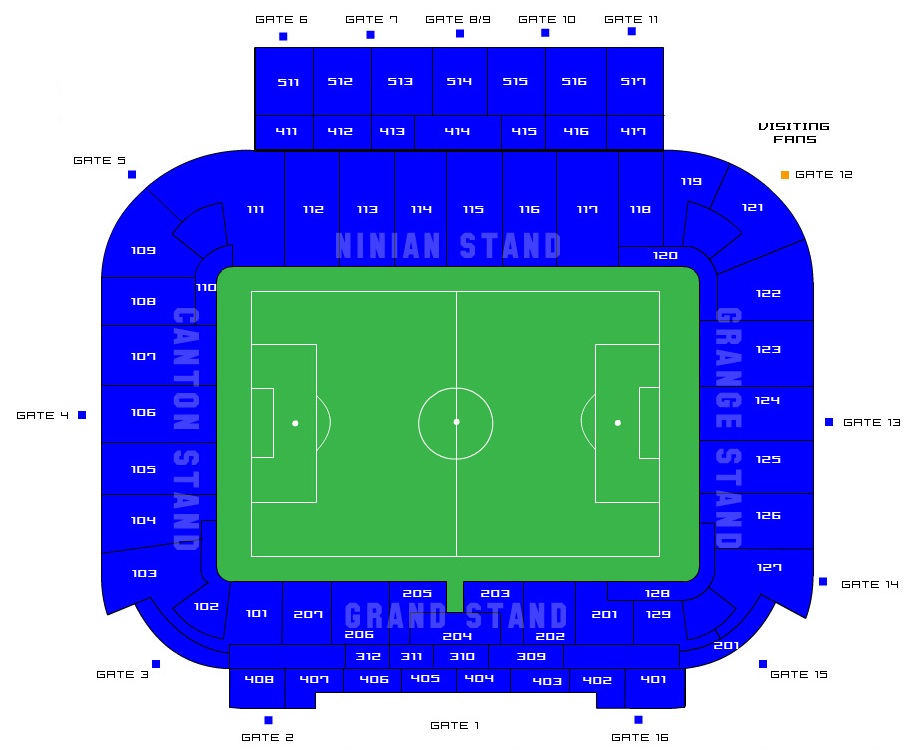 Where To Drink
The town centre is your best bet for getting a few drinks before the game. However, if you're an away fan be sure to keep colours covered as there's very rarely any visiting supporters friendly pubs. There are a few pubs around the ground such as The Ninian Park but even without any away fan strings attached you're advised to seek a beer a little further away.
Also in the town centre are many chain restaurants and fast food establishments so you wont be short of places to go. In fact, the Wetherspoons in the centre serves a good array of food and drink to set you up well before or after the game.
Parking
Parking is freely available at the stadium providing you arrive in good time. Street parking also exists in the surrounding streets. However, train and bus services are very frequent and reliable and allow easy access to and from regardless of the direction you're coming from.
Need cheap and convenient parking near the stadium? Rent a local resident's driveway and book Cardiff City Stadium parking with YourParkingSpace.co.uk
Directions
Get directions to Cardiff City Stadium from your house by entering your post code or location below:
By Train
Cardiff has a central station where trains arrive from all over the UK. The station is right in the city centre and you come out into the central bus station. You can get local connections from here to the nearest / closest stations to Cardiff City's stadium, Ninian Park Halt and Grange town. It is a brisk fifteen minute walk to the ground from the central station and a steady ten minute walk from Grange town station; however Ninian Park Halt is only one hundred yards away from the ground.
Ninian Park Halt is where the vast majority of home fans gather after the game to get trains back to the City centre and beyond, it is very crowded after a game.
The Games To See
Rivals - Swansea, Bristol City