Champions League Stadiums
With the UEFA Champions League acting as the pinnacle of European club football, it stands to reason that the biggest clubs will play in the biggest and best stadia and with 32 teams once again vying for glory, their homes will be on show to a worldwide audience.

Because even though the Champions League is a European competition, it is one that generates appeal in all corners of the globe and with that appeal, comes the worship of footballing cathedrals across the continent.

Whether it be in London, Manchester or Madrid, the Champions League is a tournament that takes centre stage and with some great structures being built over the years, it is now time to highlight the very best.

Santiago Bernabeu - Real Madrid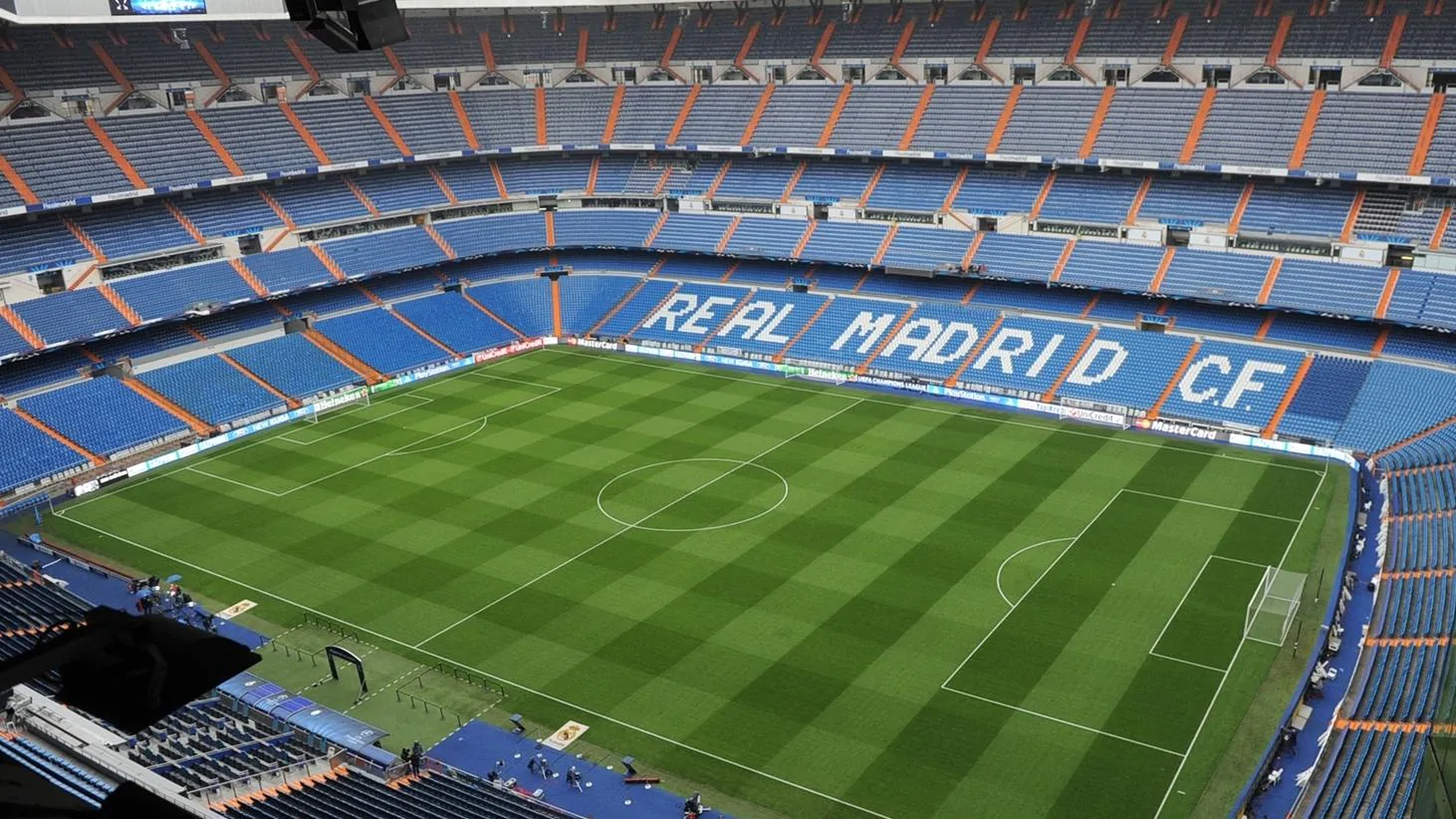 When it comes to the Champions League (or the European Cup for that matter) one club is synonymous with the competition itself and when you consider that they have conquered Europe on 13 separate occasions, you would have to say rightly so.

The club in question is Real Madrid and although many people will think of the Galactico era, it is the inaugural era of European football in the 1950's which first catapulted Los Blancos into the realm of superstardom.

With the club from the Spanish Capital winning the first five editions of the European Cup, the Santiago Bernabeu was arguably the definitive home of the beautiful game and with such interest in all things Real, the stadium had to live up to the talents that were being displayed on the pitch.

Of course, the stadium is much developed since the birth of the European Cup itself and with the attendance now sitting at 81,044, it is home to a legion of Real Madrid fans. Fans who can be rather unforgiving when results go against them but incredibly passionate when it really matters.

While when it comes to Real Madrid and headlines, who can forget their recent defeat to Sheriff Tiraspol at home. One that not even the experts would have envisaged as the Moldovan outfit stunned Carlo Ancelotti's men. As sports can sometimes be unpredictable, one should always check out the best sports betting articles and bonuses to try to gain every advantage possible.

Thankfully for Ancelotti and his players, the Bernabeu is currently undergoing some reconstruction work and if it was a full house, the mood after the game would have been far more vociferous than it was. Then again, maybe a lack of Real fans played a part in such a stunning result?

Camp Nou – Barcelona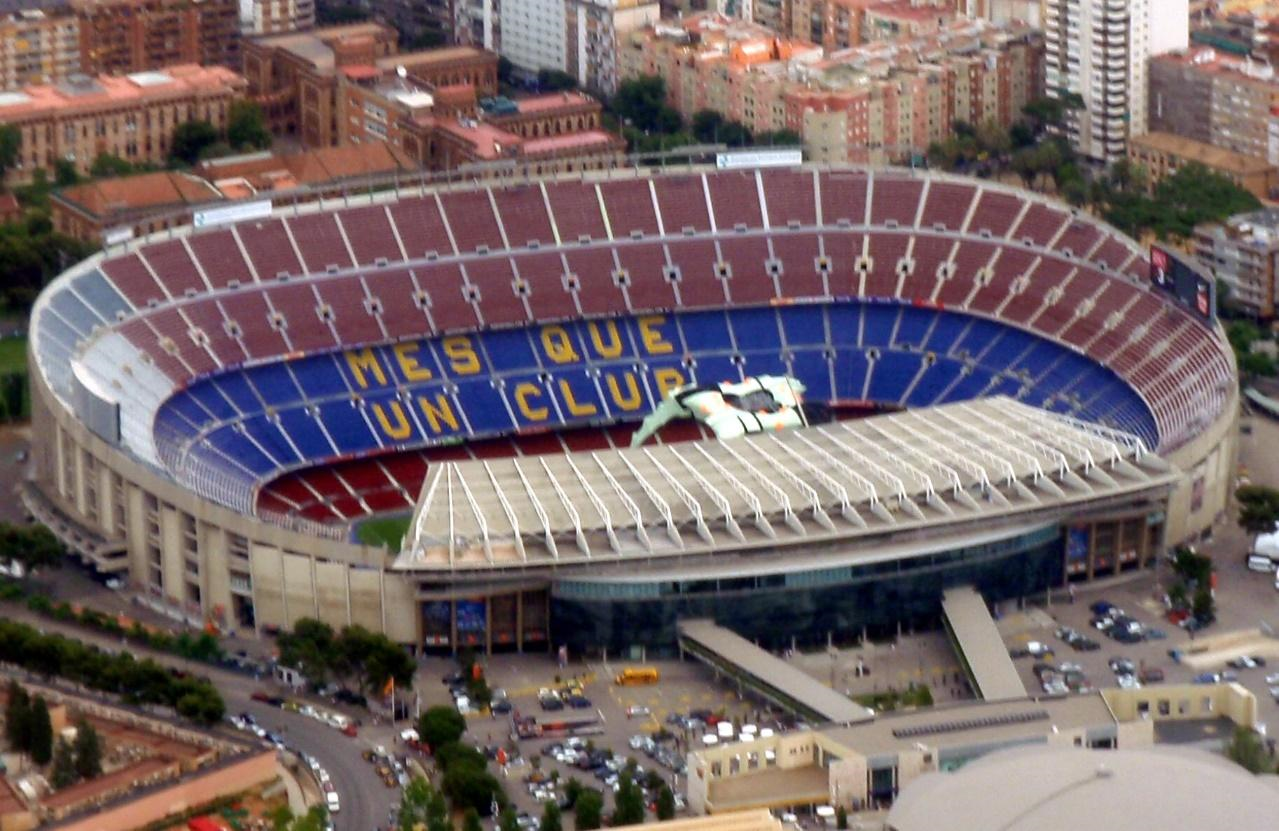 Although Barcelona may be something of a fading force at present, there is no doubt that they still possess one of the most captivating stadiums within the confines of Europe and one that means so much more than being a home ground.

Because during the Spanish Civil War, the Camp Nou was a place of sanctuary for the Catalan community and with their language being banned by General Franco at the time, the stadium was one of the only few places where it could be spoken without punishment.

With Johan Cruyff arriving in Barcelona in the 1970's, it gave a new spotlight to the Camp Nou and with the club finally landing the La Liga crown in 1974 – their first since 1960, it gave hope to the Catalan region as a whole.

Of course, the Francoist regime is long since departed and with Spain now offering far greater autonomy to regions such as Catalunya, it means that Barcelona has been thrust even further into the spotlight in recent times.

A spotlight that shone brightly on Lionel Messi and with the mercurial Argentine ruling the Camp Nou roost for more than a decade, this incredible stadium hosted arguably the greatest player the game has ever seen. However, the Camp Nou is no longer home to such a prodigious talent.

While at an attendance of just under 100,000, there is a sense that bigger is always better and with plans to expand the capacity even further – even if funds are short at present, this is a stage that may soon swell in size.

Krestovsky Stadium – Zenit St Petersburg

With the final of the competition being staged at a different venue each season, it is Russia which has been afforded the hosting rights this time around and with the Krestovsky Stadium being selected as host, it is the city of St Petersburg that will stage UEFA's biggest party.

A party that will be able to stage nearly 68,000 people and although you would like to think that figure would be for supporters only, one must remember the number of delegates and sponsors who will be looked after.

Which means the figure in terms of actual supporters will likely be nearer 34,000 and although it will not be packed to the rafters with diehard fans, those in attendance will be praying that their club is the one that eventually wins the 2022 edition of the Champions League final.