Sheffield FC - Home of Football Stadium

Stadium Info
With a capacity of 2089, The Home of Football Stadium is the first permanent home of Sheffield FC. The club moved to the ground in 2001 and opened the stadium with an exhibition match against Manchester United. The Stadium is located on land to the rear of the Coach and Horses pub. The stadium has seating for 250 and a terrace stand including disabled facilities and 2 refreshment outlets.
Away Fans
Visiting supporters are situated in amongst the home fans around the edge of the pitch. Banter is generally very good and fans do tend to segregate but there's very rarely anything other than a friendly atmosphere.
Stadium Layout
Home of Football Stadium seating plan: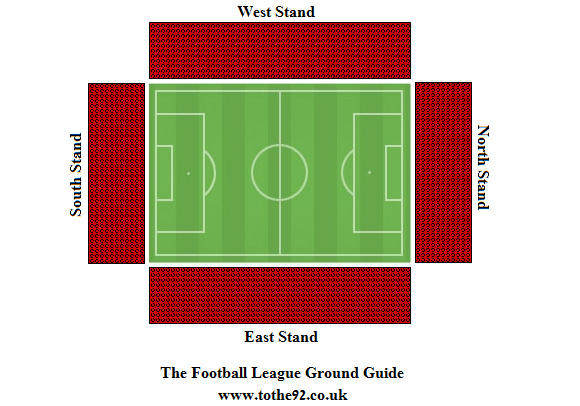 Where To Drink
The nearest and only viable pub in the local area is The Coach and Horses. There are a few pubs further afield but you'll have a decent walk to get to the stadium afterwards. The Coach and Horses offers a wide range of hot and cold food and drinks so you should find something to your taste.
Parking
It's street parking all the way around the ground. There's plenty within a 5-10 minute walk of the stadium but i advise getting there early enough to pick the best spot for getting away after the final whistle.

View Sheffield FC in a larger map
Directions
Get directions to the Home of Football Stadium from your house by entering your post code or location below:
By Train
The nearest / closest train station to Sheffield's Home of Football Stadium is Dronfield. As you exit the station, turn left along Chesterfield Road. This soon becomes Sheffield Road and the ground is approximately 10-15 minutes walk along here on the left hand side.
The Games To See
Rivals - Sheffield United, Sheffield Wednesday